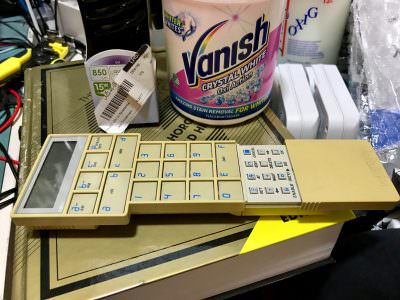 Over the years I've been reading about a way of restoring old computers and other equipment where the plastic has turned yellow and how some clever guys developed a method called Retr0bright to reverse the process.
The reason for the yellowing of the plastic is the flame retardant bromide that is infused in the plastic to prevent fires. When exposed to UV-light, the bromide comes to the surface of the ABS plastic and the yellowing begins.
Unfortunately, even after treating the item with Retr0bright, the yellowing returns after 3-4 years, looking worse than your grandfathers underwear.
Here's my attempt for a fix to that problem.