Finding System Files in Finder
Don't you hate it when you need to find a .plist settings file or any other file that is in one of the Mac OS system files folders? I do. So here is a little tip on how to do global system files search directly in the Finder.
Changing The Settings In Mac OS Finder Search
When you do a regular search directly in any Finder window, you only get results from your home folder. But there is a way of fixing that.
Write anything in the "Search" input field in a Finder window. When you get the search results back, press the "+" icon under the search field.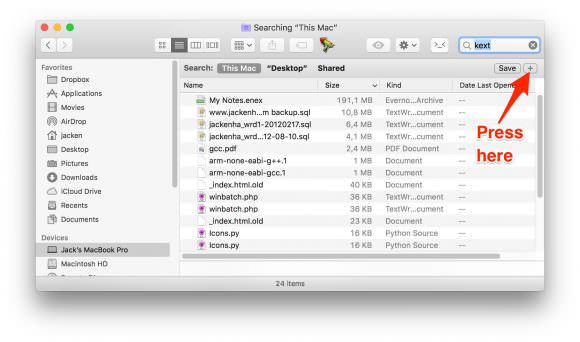 Now press the drop-down menu and choose "Other…"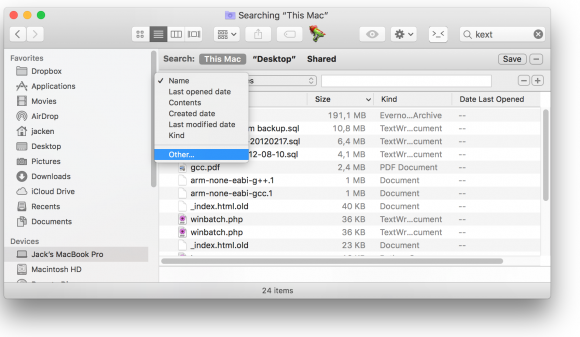 Now you have a plethora of choices of searches to choose from, but the one we want is "System files – Include system files, such as preference files and plug-ins." Just enable it by clicking on the "In Menu" tick box.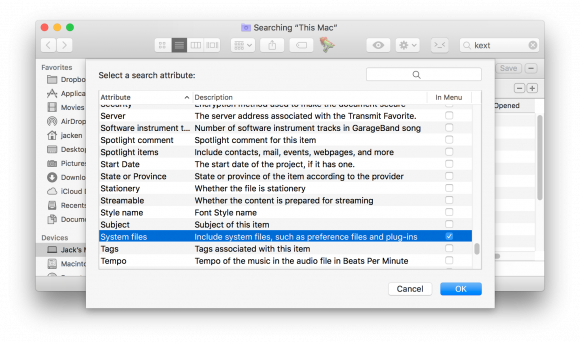 Click the OK button to save the changes.
How To Use the System Files Search in Finder
Now every time you need to search for a file in the system in Finder, just press the "+" icon and choose "System files." The window will show "aren't included" as standard, but just select "are included" and Finder will search all your system files.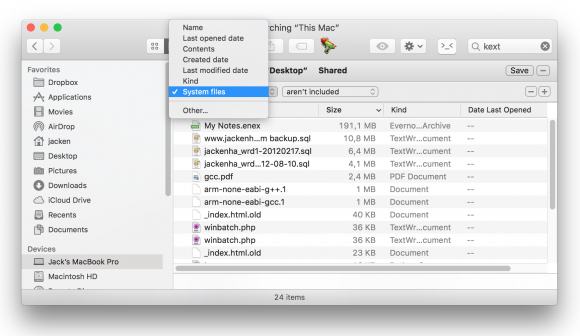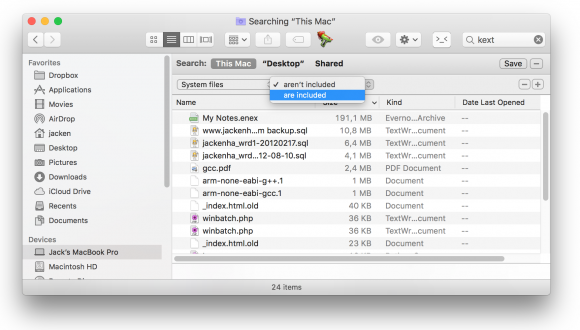 Uses?
Well, if you need to reset an application's settings, just search for the .plist file for that specific application and delete and you're back to "as new." (granted, this is if you know what you are doing.)
Find unnecessary files from applications you've deleted.
So there you go, now you can search everything directly from the Mac OS Finder.